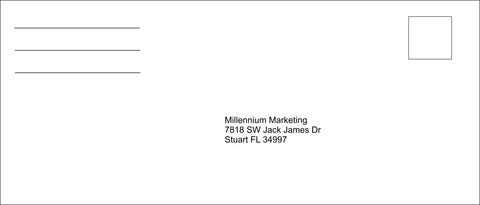 #9 Standard Envelopes - 8.5" X 3.875"
---
You will receive an order confirmation with a link to upload your print ready files.
Compress multiple files into .zip format prior to upload. Make sure images are high resolution.
For backgrounds to run past the edges make sure your overall design size is .25" larger for both height and width and extend your background to the larger size. Include an inside margin of .25" to keep any text or images from getting trimmed off.
---
#9 Standard Envelopes printed on 70lb Premium Uncoated Text
Full Color Front
---
We Also Recommend